RESOURCE LIST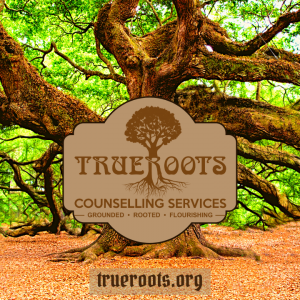 HALTON SPECIFIC RESOURCES
Halton Coalition for the Prevention of Hate Crime
A collaboration of multisystemic stakeholders with a mission to eradicate hate motivated crimes and incidents in Halton Region. Local social services, non-profit organizations, government representatives, advocacy groups, cultural organizations, and regional police are working together to support victims and address systems that continue to promote racism and discrimination throughout the region.
Phone Number: (905) 691-3069 | Website: hc4phc.org | www.instagram.com/hc4phc
Halton Hills Alliance for Social Change
A not-for-profit organization represented by a diverse group of BIPoC residents in Halton Hills committed to building a safe and inclusive community through anti-racism initiatives.
Website: https://hhasc.ca/ | https://www.instagram.com/haltonhillsasc
Halton Black Voices
A grassroots collective, intended to bring youth, families and individuals together to create a safe space in the Halton region for all Black residents, including the 2SLGBTQQIA community.
Website: haltonblackvoices.ca | www.instagram.com/haltonblackvoices
Grandmother's Voice
Provides support to Indigenous People through healing, reclaiming identity, mentorship, educational opportunities and personal development.
Phone number: 519-697-2251 | Website: www.grandmothersvoice.com
The National Indian Residential School Crisis Line
This line has been set up to provide support, including emotional and crisis referral, for former Residential School students.
Phone number: 1-866-925-4419
THRIVE Counselling
A comprehensive counselling agency serving the Halton Region since 1954. We are proud of both our long-standing service in Halton as well as our ability to grow and change to meet the needs of our evolving community.
Phone: 905-637-5256 | Website: https://thrivecounselling.org
The Burlington Caribbean Connection (BCC)
 Phone number: 905-332-4570
Email: thebcc2000@yahoo.ca | Website: www.thebcc.ca
 Halton Women's Place
Provides shelter and crisis services for physically, emotionally, financially and sexually abused women and their dependent children.
Address: 2211 Brant Street, #20060 Burlington, ON L7P 0A4
Phone:905-332-7892 | Email: info@haltonwomensplace.com | Website: www.haltonwomensplace.com
Canadian Mental Health Association (CMHA) – Halton Branch
Provides mental health support, counseling, justice service, case management, peer and crisis management in Halton.
Address: 1540 Cornwall Road, Unit 102,Oakville, ON L6J 7W5
Phone: 905-693-4270
24hr Crisis Line: 1-877-825-9011 | Email: info@cmhahrb.ca | Website: www.halton.cmha.ca
 Milton Chinese Association
Promotes Chinese culture with supports, recreational activities and events.
Phone: 905-876-2916 | Email: mca8302008@gmail.com | Website: www.miltonchinese.org
Halton Multicultural Council (HMC)
Serves newcomers, immigrants and refugee communities and provides a full range of settlement, language, employment support and community connections in Halton.
Phone: (905) 842-2486 | Email: info@hmcconnections.com | Website: www.hmcconnections.com
Vaishno Devi Temple
Provides religious, spiritual and social services to children, youth, seniors and families.
Phone: 905-825-4202 | Email: info@vaishnodevi.ca | Website: www.vaishnodevi.ca
 Dar Foundation
 Canadian Islamic non-profit providing social service supports including refugee settlement services.
Phone: 905-815-0780 | Email: info@darfoundation.com | Website: www.darfoundation.com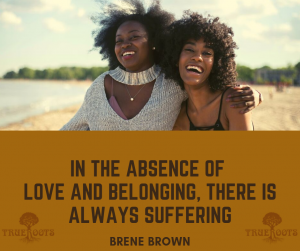 GTA SPECIFIC SERVICES
Women's Health in Women's Hands
Women's Health in Women's Hands counselling services employs a feminist, woman-centred approach to provide short-term counselling, group sessions and workshops to women from our priority populations. Counselling takes place from the perspective that, throughout history, women have possessed the strengths that have enabled them to cope with adverse situations. Therefore, the approach to counselling focuses on women's strengths, capabilities, and resources rather than on weaknesses and limitations. Work is based on mental health promotion rather than on treatment of disorders and/or illnesses. Counselling acknowledges women's experiences of oppression within the context of power dynamics involving gender, race, class, ability, age and sexual orientation.
Intake: 416-593-7655 | Website: http://www.whiwh.com/mental-health-services
LAMP Community Health Centre
A leader in promoting and advocating for physical, mental and social well-being through inclusive, integrated community programs and health care services.
Address: 185 Fifth St, Etobicoke, ON M8V 2Z5 | Phone: (416) 252-6471| Website: https://lampchc.org/
 Toronto Distress Centre
 Call 416-408-4357(HELP) or Text: 45645
The distress line provides telephone support to individuals in the community who are at risk and their most vulnerable. Highly trained volunteer responders (with the support of professional staff) connect with callers 24 hours a day, 7 days a week, 365 days a year.
Crisis Text Line
Text HOME to 741741
Crisis Text Line serves anyone, in any type of crisis, providing access to free, 24/7 support via text. This text line is powered by Kids Help Phone.
Togetherall
Join online at www.togetherall.com
Safe peer-to-peer mental health community that is accessible online 24/7. Free to all Ontarians aged 16+.
Across Boundaries
Across Boundaries is a mental health centre which provides a range of supports and services to people of colour in the Greater Toronto Area who are experiencing severe mental health problems/serious mental illness. The centre has a holistic approach to mental health care and operates within an antiracism, anti-oppression, anti-black racism framework. They recognize the interdependence of spiritual, emotional, mental, physical, social, economic, cultural, linguistic and broader environmental aspects of life in working with individuals with severe mental health problems/illness.
Phone: 416-787-3007 | Website: https://www.acrossboundaries.ca
Black Creek Community Health Centre
A non-profit community-based organization that provides health care services and programs geared to vulnerable populations living in Toronto's Northwest communities.
Phone: 416-249-8000 or 416-246-2388 | Website: https://www.bcchc.com
Blackline
 A 24/7 hotline (accepts calls or texts), Blackline provides a space for peer support & counselling, reporting of mistreatment, affirming the lived experiences of people who are most impacted by systemic oppression with an LQBTQ+ & Black femme lens.
Helpline: 1-800-604-5841 (call or text) | Website: https://www.callblackline.com/
CAFCAN
 Provides Mental Health counselling with a range of culturally safe clinical, prevention & intervention mental health services designed to meet the cultural needs of Black children, youth, adults & families.
Phone: 416-740-1056 | Email: info@cafcan.org
Website: https://cafcan.org/our-services/family-services/mental-health-counselling/
 Rexdale Community Health Centre
 Rexdale Community Health Centre and Family Service Toronto provides counselling for individuals, couples and families who are experiencing life challenges. This service is particularly oriented for those seeking support in dealing with relationships and family problems, parenting, depression, anxiety, job loss, separation, divorce and new relationships, sexual abuse and childhood trauma, life transitions and other issues.
Phone: 416-744-0066 | Website: https://www.rexdalechc.com/
TAIBU Community Health Centre
TAIBU Community Health Centre services address a wide variety of issues spanning from trauma (sexual and physical), depression, mental health, anxiety, low self-esteem and/or societal stressors relating to the Social Determinants of Health (racism, poverty, housing, employment, family issues, etc.). The Social Worker/Therapist works from an anti-oppressive framework which encompasses both teaching and learning from clients about the different forms of oppression that occur simultaneously in their lives on a day-to-day basis. TAIBU's therapeutic model involves an integrative process involving Cognitive Behavioral Approach, Narrative Therapy, and therapy from a Recovery Model of Care.
Phone: 416-644-3536 | Website: http://taibuchc.ca/en/